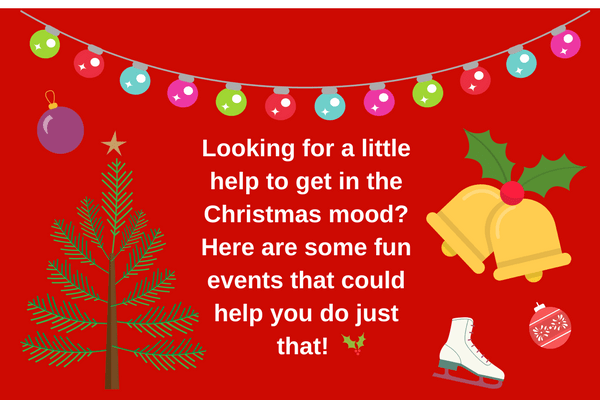 If you love Christmas Parades and Tree Lighting ceremonies, then you don't want to miss a single one this season! Here is your list of all the local events to help get you in the Christmas spirit! 
THURSDAY, DECEMBER 5th
Christmas Parade "A Candy Christmas"
City Hall, Kermit, Texas. 6:00pm
Get in the spirit of the season by joining the Christmas Tree Lighting, caroling, and pictures with Santa! Get all the details here.
Starbright Village & Community Tree Lighting Ceremony
McKinney Park, Odessa, TX, 5:30-11:00pm
Come enjoy over 300,000 lights and holiday themed decorations with a huge kick-off ceremony! There will have tons of special guests, including Santa Claus himself! Choir Carolers will sing and presentations will be made, and the Tree will be lit to get the Holiday Season in full swing! You can find more information here.
FRIDAY, DECEMBER 6th
5th Annual Rock'n Jingle Bell Lighted Christmas Parade
Main and NW Ave D, Andrews, TX, 6:45pm-7:20pm
Come out and see all your Christmas favorites, including Santa and Mrs. Claus! The parade will start at Main and NW Ave D and head south on Main Street. Get all the details here.
Annual Community Christmas Parade
Pecos High School, Pecos, TX, 6:00-9:00pm
Come enjoy bright lights, floats, bands, and, of course, hot chocolate! The parade will start at 6pm at Pecos High School and end at West of the Pecos Museum. You can find more information here.
SATURDAY, DECEMBER 7th
Parade of Lights
Downtown Odessa, Odessa, TX, 6:30pm
Come see West Texas's premier and largest holiday Parade of Lights! The parade starts at 23rd Street and Andrews Highway and travel south to Grant Street, turning west on 3rd Street, and ending at the Medical Center Hospital Farmer's Market. There will be an outdoor skating rink, a Teddy Bear Tea, live music, photos with  Santa and so much more! You can get the entire map and more details here.
Christmas Tree Lighting
Wadley Barron Park, Midland, TX, 6:00-9:00pm
Come enjoy the annual lighting of the tree! Be on the lookout for Santa Claus to show up! Find all the information here.
Big Spring Herald Lighted Christmas Parade
24th and Scurry, Big Spring, TX, 5:30pm
The Lighted Christmas Parade has become a Christmas staple which kicks off the holiday season after a full day of events! Get details here.
Festival of Trees and Holiday Open House
Midland Centennial Library, 4:00-6:00pm
Casa de Amigos will host its annual Festival of Trees event during Centennial Library's Holiday Open House. Bring the family for holiday festivities and treats! Get all the information here.
SUNDAY, DECEMBER 8th
Comanche Trail Festival of Lights
Comanche Trail Park, 6:0-10:00pm nightly
Come see over a million lights on display! Visit the gift shop and mark your calendars for Santa's visits to the festival! Get all the information you need here.
MONDAY, DECEMBER 9th
Monahans Chamber Commerce Lighted Christmas Parade
Hill Park, Monahans, TX, 6:00pm
Come see "Santa's Workshop" come to life in this lighted Christmas parade! Santa Claus will be available for pictures, and there will be refreshments provided! Find more information here.
SATURDAY, DECEMBER 14th
Christmas at the Mansion: Open House
Museum of the Southwest, 10:00am-3:00pm
Bring the entire family to enjoy all the Museum has to offer during the holidays! Listen to local musicians perform, participate in holiday-themed crafts, visit Santa and see the entire campus decorated for the holidays. Free and open to the public! Get more info here.
Christmas Parade: Aloha Christmas
Windlands Park, Midland, TX, 6:30-9:30pm
Everyone is invited to participate in the parade of the season! Starts at Windlands Park on "A" Street, and follows down to Midland High School. Get the full route and details here.