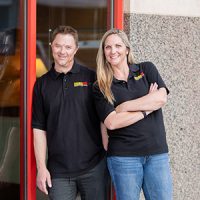 Big Zak and Beth In The Morning
CONNECT W/ BIG ZAK & BETH ON THEIR FACEBOOK PAGE HERE
---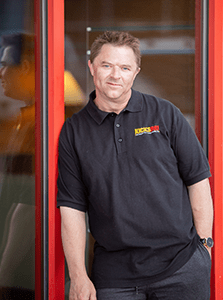 Big Zak has been a professional broadcaster for over 20 years. His career began in Rochester, New York. Since then, he has worked in Tallahassee, Florida; Chattanooga, Tennessee; and Nashville, Tennessee. In 2003 Zak became the morning show host on Sirius Satellite Radio's 'New Country'.
He has also attended The Art Institute – Nashville for Web Design and Interactive Media, where he graduated with a 4.0 GPA. He and his wife also own a web design business.
When he is not working, Zak enjoys hiking, biking, and various other outdoor activities. He and his wife, Susan, enjoy spending time together with their labradoodle, Titan. Zak loves pizza and hates cabbage.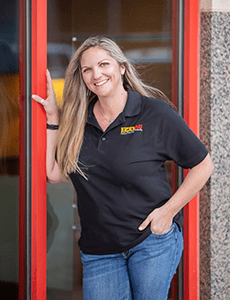 Beth was born a Georgia Peach, but she has spent the majority of her life right here in the Basin. She has raised three kiddos of her own, plus countless furbabies from her time at Lone Star Sanctuary for Animals.
Beth enjoys an active lifestyle, including working out at the gym, hiking with her dogs, or going for a bike ride with her family.
Beth and her husband, Justin, enjoy domestic and foreign travel, attending concerts, and watching cheesy 80's movies. Beth likes to eat healthy, but she also loves to eat lots of candy!
Regular Show Features
Join us each weekday morning for the following fun elements:
BREAKFAST BRAINIAC (6:35am)
THE PLEDGE OF ALLEGIANCE (7:05am)
BIG ZAK & BETH'S BIRTHDAY BUNCH (7:10am)
"WHAT'S IN BETH'S BAG?" (7:35am)
KICKS DIRT ALERT (8:10am)
"ON THIS DAY WITH BIG ZAK & BETH" (9:20-9:30am)
Support Honor Our Troops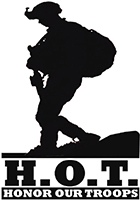 Honor Our Troops is a non-profit organization founded on the realization that too many of our troops don't receive the love and support that they deserve. With the help of sponsors, they work tirelessly to meet that need, and ensure that the men and women serving in the U.S. military know that their sacrifice is not going unnoticed.
What drives H.O.T. is the understanding that there are U.S. soldiers all around the world that aren't receiving any cards, letters, or care packages from home. They feel that it is their responsibility to bring attention to this and do what we can to make sure this need is met.
They send H.O.T. Care Packages to troops around the world, year-round. Care Packages consist of things like popular snacks, groceries, candy, reading material, socks, and hygiene products, and is topped with an encouraging letter and a photo from the sender.
Big Zak & Beth are proud supporters of Honor Our Troops. Learn more about what they do and how you can help by sponsoring a Car Package, holding a fundraising event or by making a donation HERE.

LOW COST SPAY/NEUTER/VACCINATION CLINIC. It is this weekend at Fix West Texas. Open each day from 9am to 5pm. Get more info HERE. GIVE BACK PARTY. Enjoy sips, sweets and jewelry. 20% of all proceeds benefit The