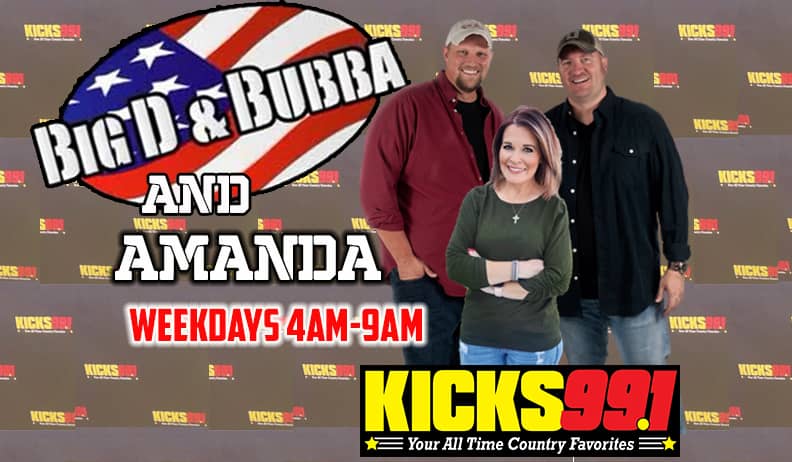 Big D, Bubba & Amanda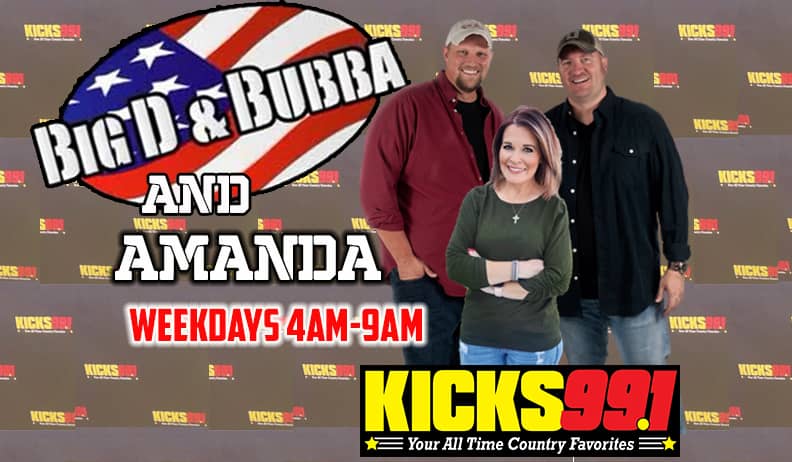 Big D and Bubba first teamed up in December 1996. In August 1999, they hired Patrick Thomas to produce their morning show upon it's launch into syndication. Until Big D & Bubba, no country music morning show had ever been successful in a nationally-syndicated format for an extended period of time.
All these years later, they're stronger than ever!
AWARDS
CMA – Country Music Association National Personalities of the Year 2015 WINNERS & Multi-Nominees
ACM – Academy of Country Music National Personalities of the Year 2014 & 2007 WINNERS & Muliti-Nominees
R&R – Radio and Records Country Personalities of the Year
Contact