KICKS 99.1 WELCOMES MIDLAND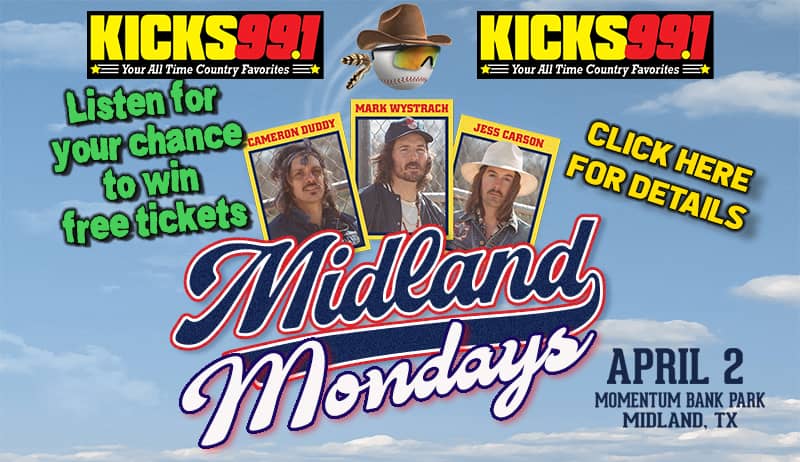 KICKS 99.1 WELCOMES MIDLAND TO MIDLAND!
Tickets available at : http://www.midlandtour.com/
LISTEN EVERY MONDAY FOR "MIDLAND MONDAY."
AT 6:20 & 7:20, BIG D BUBBA AND BETH WILL GIVE YOU THE TIME FRAME AND WHICH MIDLAND SONG TO LISTEN FOR… WHEN YOU HERE THAT TUNE LATER IN THE DAY, BE CALLER NUMBER 9 ON THE KICKS LINE [432-520-9910] AND SCORE A PAIR OF TICKETS!  MIDLAND MONDAYS ONLY WITH YOUR ALL TIME COUNTRY FAVORITES, KICKS 99-1.