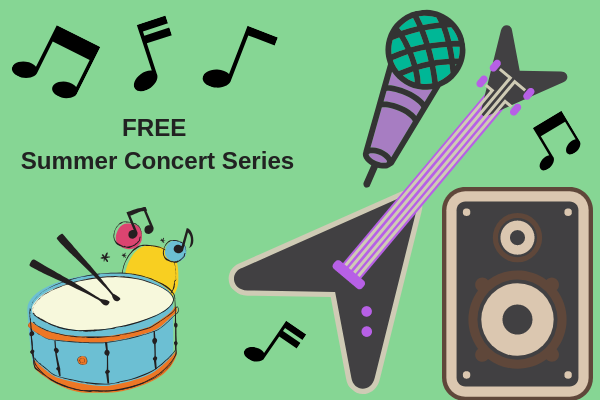 Grab the family and a lawn chair or two and head over to enjoy some great music! Midland and Odessa both offer free concerts every weekend throughout the summer, and we've got all the information you need right here!
Midland:
SUMMER SUNDAY LAWN CONCERTS
Museum of the Southwest, Every Sunday night, Concerts run from 7:30-9:00pm, Admission is FREE! Fun for the entire family, even the four-legged family members!
Sunday, June 6th        Midlandairies (Classic Country/Rock/Blues)
Sunday, June 13th       Small Town Cover Story (Classic Rock/Country)
Sunday, June 20th      Unsweet T's (Classic Rock/Country/Blues)
Sunday, June 27th      Dirty Glass (Texas Country/90's/Rock)
Sunday, July 11th        Weatherstone (Classic Rock)
Sunday, July 25th        Angel and the Badmen (Americana)
Odessa:
HOT SUMMER NIGHTS
Ector Theatre, Every Friday night, Concerts run from 6:00-8:00pm, Admission is FREE!  (Tickets are required and you can get them here!)
Friday, June 4th       "West Texas Jazz Party"
Friday, June 11th      "Donovan Keith"
Friday, June 18th      "Dallas Black Dance Theatre"
Friday, June 25th     "Insufficient Funds"
Friday, July 2nd        "The Selfless Lovers"
Friday, July 9th         "Los Crazy Guys"
Friday, July 16th       "Treaty Oak Revival"
Friday, July 23rd       "Current Nine"
Friday, July 30th        "Mariachi Armonia"