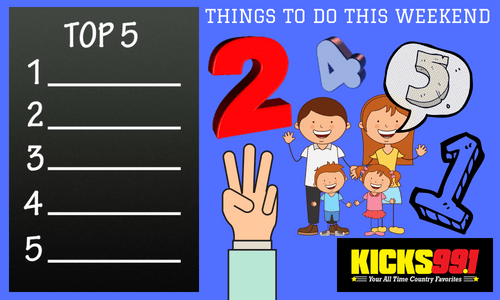 JAY OWENHOUSE MALL ESCAPE. Jay is an illusionist who will recreate one of Houdini's greatest escapes and attempt a world record. LIVE at Music City Mall this Friday at 6pm. Get more info HERE.
WEST TEXAS FEST 2018. You are invited to experience The Spirits of Texas with craft beer and spirits made in Texas. There will also be food trucks and music, along with a corn hole tournament. General admission is $45, which includes food and 5 tastings. Doors open this Friday at 7pm at The Willows. Get more info HERE.
COUNT ON YOUR HEALTH. Medical Center Health System presents the 35th annual Permian Basin Health Fair. It is a day of health and wellness with activities and screenings for blood sugar/glucose, blood pressure, cholesterol, BMI, vision, balance, adult flu shots heart attack risk assessment and more. It is Saturday morning at 9am at Ector County Coliseum. Get more info HERE.
MOVIES AT THE LIBRARY. This week's feature presentation is Paddington. It is Saturday afternoon at 2pm at Centennial Library. You'll enjoy the FREE movie and FREE popcorn!
FIREMAN'S BALL. Join them for a night of dancing featuring the Joe Trevino Band to support local firefighters. There will also be a raffle. This is a BYOB event. Snacks for donation will be available. Admission is $10 per person ($15 per couple). It starts Saturday evening at 8pm at the Ward County Event Center in Monahans.