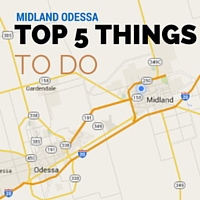 1. The Chet Johnson Band will be at The Detour on Rankin Highway in Midland this Friday at 9pm. No cover.
2. Easter Spring Fling is this Saturday morning at UTPB Park in Odessa. The 5K Run starts at 9am. Egg Hunt starts at 11am, followed by jumpers arts & crafts, concessions and photo area.
3. Classic Cars & Coffee is Saturday morning at 9 at Higher Grounds Coffee Shop on Andrews Highway in Midland. Bring the whole family and enjoy classic cars and coffee (hence the name).
4. There will be a sensory-friendly screening of Sherlock Gnomes. This is specifically designed for guests affected by autism and sensory processing disorders. It will feature brightened light levels, reduced sound volume and room for guest interaction and movement. Advanced tickets go on sale tomorrow (3/27) at https://cinergy.com/.
5. Easter Brunch is this Sunday from 11:30am to 3pm at Ranchland Hills Country Club. Membership is not required to attend. However reservations are required. Get more info HERE.