Want Billy Bob's tickets? We got ya covered. Just swing by the station, ask and we'll hook you up with tickets to the show of your choice while supplies last!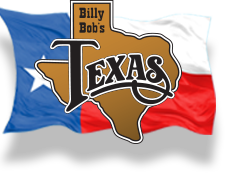 UPCOMING SHOWS:
7/1/16 Trace Adkins
7/3/16 Little Texas
7/8/16 Bart Crow
7/9/16 Casey Donahue
7/15/16 Sam Riggs
7/16/16 Ted Nugent
7/22/16 Travis Tritt
7/23/16 Sammy Kershaw
7/29/16 Bellamy Brothers
7/30/16 Jamey Johnson
8/12/16 Kevin Fowler
8/13/16 Lonestar
8/26/16 Jon Wolfe
8/27/16 Stoney LaRue
10/1/16 Kip Moore
1/28/17 Aaron Lewis
Note: Shows are subject to change. Get full updated list HERE.