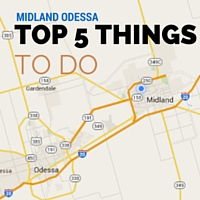 1. The Independence Day Blood Drive is this Friday and Saturday afternoons at Music City Mall in Odessa. They will be set up by the carousel stage. It starts Friday at 2pm and Saturday at 1pm.
2. There is a Texas License To Carry Class Saturday morning at 8 at Ally Outdoors in Midland. You'll need a handgun with 2 magazines and eye/ear protection. (They can also be purchased or rented at the class). Seating is limited so you need to reserve your spot. You can stop by the range counter to sign up. Tuition is $150 per student.
3. Lone Star Sanctuary For Animals is holding their Independence Day Photos at Dillard's (Midland) on Saturday from 10am to 4pm. Photos are just $10. Profits benefit our 4-legged friends at Lone Star Sanctuary For Animals (4200 N. Fairgrounds Rd in Midland).
4. There will be a sensory-friendly screening of Incredibles 2 at at Cinergy Cinema. It will feature brightened light levels, reduced sound volume and room for guest interaction and movement. It starts Saturday morning at 9:30.
5. The Kid's Let's Roll Painting Event is this Saturday morning at 10:30 at Cheers To Paint Studio in Odessa. Join them for a summer canvas painting event. For info is available HERE.