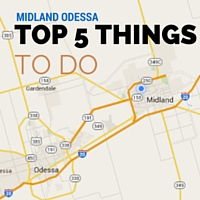 1. The Peddler Show is in town this weekend. Stock up on the latest spring trends, and prepare for the summer months. There are plenty of gift ideas for Mother's Day and graduation. Shop from talented designers, artisans, creators and craftsmen from all over the country. It runs Friday thru Sunday at the Midland Horseshoe. More info is available HERE.
2. Autism Share Walk 2018 is Saturday morning at 9:30 at Grande Communications Stadium. Bring the entire family and celebrate our children and locate resources serving our special needs community. It is free to walk but participants must pre-register HERE.

3. Sibley Nature Festival is this Saturday from 10am to 3pm. The whole family is invited for a day of fun, exploration and discovery in the outdoors. There will be live demonstrations like honey extraction, trail walks, and more. Kids will enjoy the Kid's Zone. The event is FREE.
4. This weekend is the second of two weekends of Home Hospice's Butterfly Release & Family Celebration. Saturday's celebration is at The Globe Of The Great Southwest Theatre in Odessa, starting at 2pm. Sunday's celebration starts at 2pm at the B&B Building in Andrews. Get more info HERE.
5. Cody Johnson will be at Midland Horseshoe this Saturday. Doors open at 7pm. Show starts at 8pm. VIP tables are $75. General admission tickets are $35. Lawn seats start at $25. More info is available HERE.