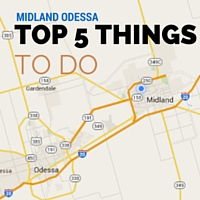 1. Brett Michaels will be at La Hacienda this Friday night. Doors open at 6pm. General Admission tickets are $40.
2. Keep Midland Beautiful's Earth Day Celebration is this Saturday morning at 10 at 1601 Westcliff in Midland. They have teamed up with the West Texas Food Bank to offer an amazing day that is dedicated to celebrating our Earth. There will be informational booths, fun activities, special break-out events and more. Perfect for the whole family! More info is available HERE.

3. Native American Heritage Day is this Saturday afternoon at 3 at Centennial Library. It will be an afternoon of history and fun. The Great Promise For American Indians will perform a Pow-Wow with native song & dance. There will be tons of music, information and fun for the whole family.
4. American Cancer Society's Round Up: A Cattle Baron's Ball is this Saturday evening at 6 at the Horseshoe Pavilion. There will be food, dancing, an auction, and entertainment by Lee Ann Womack. It all benefits the American Cancer Society.
5. This weekend is the first of two weekends of Home Hospice's Butterfly Release & Family Celebration. Saturday's celebration is at Midland College (Carrasco Room), starting at 2pm. Sunday's celebration starts at 2pm at Garrett Hall/First United Methodist Church in Big Spring. Get more info HERE.