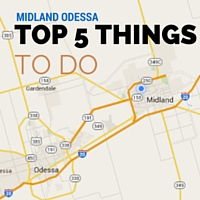 1. Centennial Library is turning 5 and you're invited to the celebration! It is this Friday morning starting at 10:30. There will be plenty of cupcakes and gift bags.

2. Randy Rogers Band will be at Dos Amigos this Friday night. Tickets are $20 in advance. $25 at the door. You can get your tickets HERE.
3. Don't miss Old Sorehead Trade Days this weekend in Stanton. Doors open Saturday morning at 9…Noon on Sunday. There will be a ton of food and craft vendors spread throughout downtown Stanton, along with shopping and fun for the whole family. There is no admission charge.
4. This weekend at Sibley Nature Center is 'Nature Club: Jalbreak'. It starts Saturday morning at 10. Some bad invasive criminals have escaped from Sibley jail. We have some dangerous plants and animals that are making a mess of Sibley. We need your help to bring these criminals to justice. We'll learn what these criminals look like, where they hang out, and go find them on Sibley's property. This is great for K-3rd graders. Admission is $5 for members. $ for non-members.
5. Big Boys' Toys 2018 featuring Josh Turner is this Saturday evening at 6 at Midland Horseshoe. It will be an evening of fabulous cuisine, cocktails, and a collector car show. There will also be a private concert by Josh Turner. For early reservations contact Melanie at 432-695-9901.