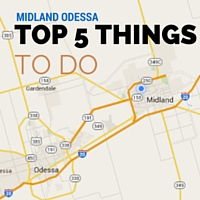 1. The Jungle Book is playing at Midland Community Theatre this weekend thru March 25. It is great fun for the whole family. Tickets are already selling out so advanced purchase is recommended. Ticket info is available HERE.
2. Play Date: Our Heroes is this Saturday morning at 10 at the Museum Of The Southwest. Explore emotion and the role it plays in creating artwork. Sessions include hands-on activities for children. Seats are limited so registration is required. More info is available HERE.
3. Rock n' Bowl For Kids' Sake is this Saturday morning at 11 at Bowlero in Midland. Sponsorships and teams are available. Proceeds benefit Big Brothers & Big Sisters of Midland. Get more info HERE.
4. Volunteer Orientation for Lone Star Sanctuary For Animals is this Saturday at 9:30. If you would like to help show up at 4200 N. Fairground Rd in Midland. It only lasts about 45 minutes. More info is available HERE.
5. Girls World Expo is this Saturday from noon to 4pm at the Double Tree Hilton (Midland Plaza on Wall St). This is an all-day event created by teen girls for teen girls. Bring your friends and enjoy a day where you will meet successful and powerful women from right here in our community, attend workshops, see art and dance demonstrations, science exhibits and more! This event is FREE! Get more info HERE.