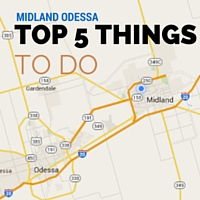 1. The Bulls Blood and Heroes Blood Drive is this Friday from noon to 6pm at the Ector County Coliseum. The first 25 donors who come by and give the gift of life will receive a FREE ticket to the Sandhills Rodeo.
2. Sandhills Stock Show and Rodeo is in it's final weekend at the Ector County Coliseum. It is a full weekend of family fun. Schedule and advanced tickets are available HERE.
3. Brian Milson will be at Dos Amigos this Friday night. Tickets are $10 in advance – $15 at the door. Info & tickets are available HERE.
4. The Permian Basin Bridal and Quince Expo is this Sunday at the Midland Horseshoe Arena. Browse wedding products and services from tons of vendors from bridal wear, cakes and deserts, floral and decor, men's attire, photography and more. It starts this Sunday at 1pm. General admission tickets are $10. More info is available HERE.
5. Laser Spectacular Featuring The Music Of Pink Floyd is this Saturday evening at Wagner Noel, starting at 8. Tickets range from $32 to $47 and are available in advance HERE.