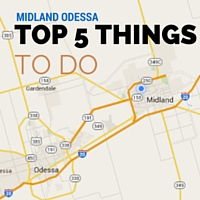 1. CHRISTMAS PET PHOTOS are this Friday and Saturday at Dillard's inside the Midland Park Mall. It is from 10:30AM-4:00pm both days. Make sure to bring your pets all dressed up, or use some of Christmas props on site! Photos are just $10/each, and all proceeds will benefit Lone Star Sanctuary for Animals. For more information, click here.
2. PARENT'S DAY OUT at the Midland YMCA is this Saturday from 10:00AM-2:00PM. Parents, if you have Christmas shopping left to do, or need to get some house cleaning finished before those guests arrive, this is the perfect chance! Your kids will have a blast with activities such as games, movies arts & crafts, and much more! Just $10/child. Get info on how to register your child here.
3. SATURDAY MOVIES AT THE LIBRARY is this Saturday. This is great fun for the entire family, and kids of all ages! This week will be featuring The Polar Express at the Midland Centennial Library from 2:00PM-4:00PM. All children must be accompanied by an adult, and the movie is FREE!!
4. PANCAKES WITH SANTA is this Saturday from 6:00PM-8:00PM at St. Ann's Catholic Church in Midland. Join your friends and family for a pancake dinner while you listen to the story of St. Lucy, make an ornament for the church and have your picture taken with Santa! Get all the details here. 
5. THE NUTCRACKER BALLET is this Saturday at 7:30pm. Head on over to the Municipal Auditorium in Big Spring to enjoy this classic Christmas ballet featuring the Midland Festival Ballet dancers! Cost is just $20/adult, and students are FREE!! For more information on how to get tickets, find it here.