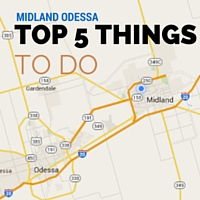 1. Tracy Lawrence will be at Dos Amigos this Friday evening at 7. Tickets are $20 in advance – $25 at the door. Enjoy hits like Alibis, Stars Over Texas, Time Marches On, If The World Had A Front Porch, Can't Break It To My Heart, If The Good Die Young, Sticks and Stones, Paint Me A Birmingham and more! Info and tickets are available HERE.
2. Torino's Toy Drive is this Friday night starting at 9 at the Boardroom (above Torino's). Bring a new, unwrapped toy for $10 cash donation. There will be a silent auction, live music, food from local vendors and more. The Toy Drive benefits High Sky Children's Ranch, Toys For Tots, CASA of West Texas and 311 Ministries. Sponsorship opportunities are available. Contact for more info HERE.
3. Midland's Merry Emoji Christmas Parade is this Saturday evening starting at 6:30. It starts at A Street and Windlands Park. Come see this emoji-inspired Christmas parade to help fill you with Christmas cheer!
4. The Nutcracker is at Wagner Noel this Saturday evening at 7:30 and Sunday afternoon at 2:30. Take a magical journey with Midland Festival Ballet with toy soldiers, dancing snowflakes, and the wonderful Land of Sweets. Tickets start at $18. Info and advanced tickers are available HERE.
5. Pet Photo Night is this Sunday evening at 7 at Midland Park Mall, by the JC Penny Court. Get your pet's picture taken with Santa!