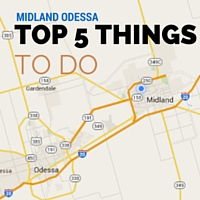 1. The 3rd Annual Rock 'n Jingle Bell Lighted Christmas Parade is this Friday evening starting at 645. It will begin on the corner of Min and NW Ave. D and will head south on Main Street (Andrews). Come enjoy the holiday floats and amazing Christmas lights!
2. The 8th Annual Holiday Open House Christmas Bazaar is this Saturday morning at 8 at the Reeves County Civic Center in Pecos. Enjoy vendors of all types – From jewelry to small home decor. Get all your Christmas shopping done in one place!
3. The Parade Of Lights is this Saturday evening, starting at 5 in downtown Odessa. The parade starts at 23rd Street and Andrews Highway). Enjoy a fun night with the whole family that is sure to get you in the Christmas spirit.
4. The Annual Christmas Tree Lighting is this Saturday evening at 6 at Wadley Barren Park in Midland. Come enjoy the lighting of the tree tradition with the entire family. Be on the lookout for Santa Claus! The annual tree lighting is FREE!
5. Reds, Whites and Evergreens Wine Tour is this Saturday evening at 7 at the Andrews Library. Meet at the library at 6:45. From there you will be assigned to a group and driven to different homes in the community for fun win tastings. Admission is $25 per ticket.