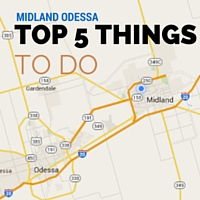 1. Don't miss Kids & Cupcakes this Friday morning at 11am at the Like No Other Event Center (3302 N. Illinois in Midland). This will be a hands-on baking lesson for kids. It will cover the basics of baking and decorating. More info is available HERE.
2. The Lego Movie & Block Party is this Friday at the Midland County Public Library (2503 West Loop 250 in Midland). Come make creations with LEGO and enjoy a showing of 'LEGO Star Wars: The Yoda Chronicles' at the Centennial Library from 4:30pm to 6pm. This event is for children ages 6 to 12. More info is available HERE.
3. Taming Of The Shrew is this Friday evening at 7 at Odessa College. The Odessa Shakespeare Festival returns to the Globe Theater with a performance of this classic production. Tickets are $10 per person. Students are $5. More info is available HERE.
4. A Charlie Brown Christmas Live is this Saturday at Wagner Noel. Doors open at 7pm. Show starts at 8. Tickets start at $33.50 and are available HERE.
5. Mark Chesnutt will be at Dos Amigos this Saturday night. Tickets are $20 in advance – $25 at the door and are available HERE.