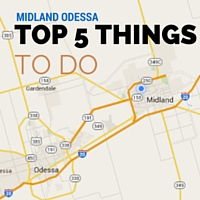 1. Parent's Night Out is this Friday evening at 6pm at Midland YMCA. Take this opportunity to do some shopping, have a date night or give your children a fun night at the YMCA. Kids can enjoy a night of fun-filled activities. Participants will receive dinner and a drink. It is $10 per child for members and non-members. To register, or for more info call 432-682-2551.
2. Kicks For Kenya is this Saturday morning at 9 at Golf Course Road Church Of Christ. Kicks For Kenya supports the work of operating orphanages and feeding stations in Kenya in cooperation with local churches.
3. Texas Recycles Day is this Saturday at 9am at Midland College Chap Center. Accepted items include electronics, tires, aluminum, cardboard, paper and plastic, document shredding and gently used household items. More info is available HERE.
4. Kids' Night Out is this Saturday at Kidd's And Canvas Parties on Midkiff in Midland. The fun starts Saturday evening at 6:30. It is a great opportunity for your kids to hang out with friends or make new ones, while parents get some well-deserved down time. It is $45 for the first child – $25 for each additional. Registration is required. More info is available HERE.
5. "A Nice Family Christmas" is playing now at Midland Community Theatre. Cari, a struggling newspaper reporter learns his job is in jeopardy if he is unable to produce a great holiday story. So he uses his family's antics as fodder. Tickets are $28. Performances are Friday and Saturday. It wraps up this Sunday. More info is available HERE