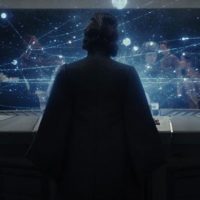 Lucasfilm/Disney(NEW YORK) — Entertainment Weekly has revealed new details of Carrier Fisher's last film as the iconic Princess Leia Organa.
Last Jedi director Rian Johnson tells the magazine in this final run, Leia is still in command of the Resistance, but "cut off," after the Republic was almost completely destroyed in 2015's The Force Awakens by the powerful First Order weapon Starkiller Base.
"The Resistance is isolated, and they're very, very vulnerable. That's where we pick them up," he added. "While I was figuring out what her deal was going to be in this film, it's one of the things I talked about with Carrie before I started writing: where the character would go."
Johnson referenced Leia's ability to lose and still move forward in past films, like when she lost her home planet in the very first 1977 film and most recently the love of her life Han Solo, played by Harrison Ford. Solo was killed in The Force Awakens by his and Leia's own son Kylo Ren.
"She's just taken hit after hit, and she's borne it," Johnson tells EW. "She focuses on moving forward and the task at hand."
Johnson also said he hopes this final film leaves Leia and all Star Wars fans satisfied.
"It's not like we made the film thinking that we were bringing closure to the character. But watching the film, there's going to be a very emotional reaction to what she does in this movie," the director added.
The Last Jedi hits theaters on December 15.
Copyright © 2017, ABC Radio. All rights reserved.