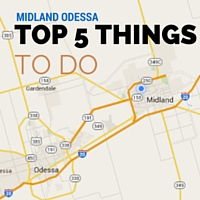 1. The Compassion Experience will be at Rock The Desert Thursday thru Saturday. This is a fun and educational experience for all ages that brings you as close to another country and culture as possible without leaving Texas. You'll enjoy the interactive and immersive displays that allow you to step into the lives of children from all over the world, and takes you from hardship to hope. Countries represented include Kenya, Uganda, Dominican Republic, The Philippines and more. This event is FREE. More info is available HERE.
2. Hot Summer Nights wraps up this season Friday evening at Noel Heritage Plaza. Bring a lawn chair and your friends and family and enjoy music from Mark Lyon. There will also be plenty of food trucks and kids activities. It starts Friday evening at 6. This event is FREE and everyone is welcome!
3. Kevin Fowler will be at Dos Amigos this Friday. Tickets are $21 in advance – $26 at the door. This is an 18+ show. Advance tickets are available HERE.
4. Movies In The Park is this Saturday at Floyd Gwin Park. The feature presentation will be Sing (PG). Concessions will be available as well as plenty of local food trucks. It starts Saturday evening at 9. It is FREE and everyone is welcome!
5. The Summer Sunday Lawn Concerts continues this weekend. This Sunday is "Pet Night" with blues music by Diva & Dino. Grab your lawn chair, blanket, family and friends and gather at The Museum Of The Southwest, Turner Mansion. It starts Sunday evening at 7:30. It is FREE and everyone is welcome!