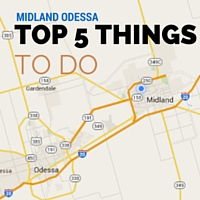 1. The Boys & Girls Club Of The Permian Basin Golf Tournament is this Friday morning (Sunset, 9301 Andrews Highway in Odessa). Registration begins at 7:30. Shotgun start is at 9am. There will be an awards ceremony, prizes for winners, hole-in-one, longest and straightest drives and more! Free food and beverages will be placed throughout the course. Sponsorship opportunities are also available. It all helps the Boys & Girls Clubs Of The Permian Basin. More info is available HERE.
2. Shooters That Share is this Friday morning at Windwalker Farms in Stanton. Registration is at 9am. The morning shoot begins at 9:30. The afternoon shoot will start at 1:30. It is $175 per shooter. Lunch will be provided. More info is available HERE.
3. Lucas Miller: The Singing Zoologist will be at Midland Downtown Library this Friday afternoon at 4. With a head full of science, a heart full of music and a car full of truly goofy props, Lucas has earned the adoration of children of all ages. He has reached millions with his hilarious–yet scientifically accurate–songs and stories. This event is FREE but space is limited for this 45-minute concert. Get more info and pre-register HERE.
4. Veterans Softball with the Rockhounds is this Saturday morning at 10 at Security Bank Ballpark. Come watch our veterans take on The Hounds. The game is FREE and everyone is welcome!
5. The Summer Sunday Lawn Concerts series continues this weekend. This Sunday is 'Family Night' with live music from Unsweet T's (rock n' blues). Grab a lawn chair, blanket, your family and friends and gather on the lawn of the Museum Of The Southwest, Turner Mansion for a great evening of music and fun, starting at 7:30. This event is FREE and everyone is welcome.