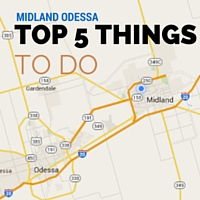 1. The Midland Scottish-Irish Fair is this weekend. The Celtic Heritage Society of The Permian Basin features two days of food and fun! Activities include kilted wresting, novice classes, Willow The Fairy, Celtic music by Cleghorn, children's castle, arts & crafts, whiskey tastings, bagpipes and more! It is Saturday and Sunday from 10am to 5m.
2. There will be a Pet CPR and First Aid Certification class this Saturday at The Petroleum Museum. Become certified in K9 and feline CPR and first aid. Some topics covered include restraining and transporting sick or injured animals, taking vital signs, how to manage common medical emergencies and more! The $69.95 per person fee includes a book, wallet cards, official certificate and 2 year subscription to Animal Emergency Resource Center.
3. There will be a spring break kit making workshop this Saturday from noon to 2pm at Centennial Library in Midland. String and other supplies are included. The workshop is limited to 20 spots. Call 432-742-7445 for more info.
4. The Pig Day 5K is this Saturday from 1pm t 7pm. Oink oink! National Pig Day was on March 1, 2017 and we are celebrating with a Pig Day 5K! A portion of proceeds of every registration to Food Resource Bank, a great organization that helps people in developing countries grow their own food. More info is available HERE.
5. There will be a Texas conceal and carry class on Saturday at 10am at the Best Western Plus North Odessa Inn and Suites. This concealed carry class fulfills the training requirements for a multi-state CCW permit that is accepted in Texas. The class will last about 3 hours. Class fee is $99 and you can register HERE.