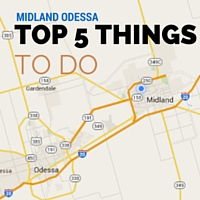 1. The Midland Downtown Lions Club Pancake Jamboree is this Saturday (200 Plaza Drive, Midland). $7 per person. Proceeds fund projects for the Lions Club such as Texas Lions Eyeglass Recycling Center, sending special needs children to summer camp and purchasing bicycles for special needs children. The Pancake Jamboree is Saturday from 7am to 5pm. You can also win tickets all week when Big Zak & Beth play 'Whats In Beth's Bag' at 7:35am.
2. There will be a License To Carry class at Family Armory & Indoor Range (WCR 72 in Midland) this Saturday from 7am to 1pm. There is an $18.60 hold fee – $100 on the day of the class. You must bring 50 rounds of ammo, an operational pistol, safety glasses and ear protection.
3. There is also an LTC/CHL Class this Saturday at 8am at Greenwood Baptist Church (FM-307). This is a complete DPS mandated class which is required to obtain an LTC. There is an $80 registration fee which includes use of the range and lunch.
4. The 17th Annual Permian Basin Builders Association Home & Garden Show is this Saturday from 9am to 6p at the Midland County Horseshoe Arena. Tickets are $5. You'll enjoy dozens of vendors offering home-related products and services, live demonstrations, a kid zone, giveaways and much more! Proceeds benefit Lone Star Sanctuary For Animals.
5. Mardi Gras celebration starts this Saturday (2/25) and runs through Tuesday (2/28) in downtown Midland (on Wall St). It is a 4 day celebration with a parade, music, food, drinks and much more! There will be different themes for each day. And don't forget about Fat Tuesday! It all helps support Midland/Odessa area AIDS support, inc.