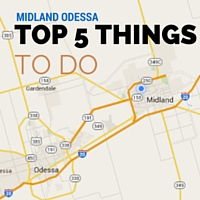 1. The American Heart Association presents a First Aid/CPR Certification Course this Saturday morning at OC Sports Complex (University Blvd in Odessa). It is $50 per person. You must pre-register to take this course. It starts Saturday morning at 9am. Get more info and register HERE.
2. The 64th Andrews Chamber of Commerce Banquet is this Saturday at ACE Arena in Andrews. There will be dinner and dance. You will also enjoy live music from Pat Green. The event starts at 6:30pm.
3. The Heart & Sole 5K/10K is this Saturday starting at Midland YMCA on Big Spring Street. This event is a great way to kick off American Heart Month! So grab your sweetheart and get moving. Ticket prices vary. It begins thsi Saturday at 11am.
4. The Run2LOVE2Run race is this Saturday at Big Spring State Park. Put on your best G-rated Valentine's Day costume and come walk or run! Proceeds benefit CASA of West Texas and United Way. Registration is $35 per person – $60 per couple and includes a t-shirt, goody bag and a KISS from CASA (chocolate)! There will also be a costume contest with prizes! Registration starts Saturday morning at 8:15. Race starts at 10am.
5. The Sweetheart Family Pancake Breakfast is this Saturday morning from 8am to 10am at On The Border (Loop 250 in Midland). Enjoy pancakes, sausage and drinks. Everyone 11 years and up is $8. Ages 3 to 10: $4. Kids 2 and under are FREE! Proceeds benefit Midland Children's Rehab.